Group Fitness Timetables
Click the expandable sections below to find a group fitness class at a time that suits you.
Y Fitness Bundaberg 24/7 Group Fitness
Mon

Tue

Wed

Thu

Fri

Sat

​5:45
AM
HIIT 45
45 mins
PowerBar
45 mins
TABATA
45 mins​
​8:00
AM
Light & Easy
45 mins
Low Impact Dance Mix
45 mins
​Bootcamp 60 mins
​9:00
AM
Light & Easy
45 mins
9:15
AM
PowerBar 60 mins
TBT
60 mins
TABATA
60 mins
Chair Yo-Lates 45mins
10:30
AM
Light & Easy
45 mins
1:30
PM
Line Dancing
Kepnock Hall, 42 Totten St, 60 mins
​5:30
PM
Step Mix
60 mins
Y-XFiiT 45 mins​
PowerBar
60 mins
Y Fitness Bargara Group Fitness
Monday

Tuesday

Wednesday

Thursday

Friday

Saturday

9:15
AM
Light &
Easy
45 mins
​Breath & Balance
60 min​s​​
Light &
Easy
45 mins
Breath & Balance
60 mins
5:30
PM
Strength & Core
45 mins
TABATA
45 mins
Class Descriptions
Click the expandable sections below to view a basic description of each of our classes.
Y Fitness Bundaberg
Bootcamp  – This intensive class will have you in the best shape of your life! This is functional training at it's best..
HIIT 45 – 'High-Intensity Interval Training' – A heartpumping total body interval-based workout.
Low Impact 'Dance Mix'– A fun low-medium impact class for those who love to dance!
Light & Easy – Low impact gentle exercise designed for those aged 60+ and others who enjoy intermediate intensity exercise
Line Dancing – Get ready to have some fun and go a little bit country.  A fantastic class for any age.  Please wear flat comfortable shoes.
Power Bar – A powerful non-impact complete resistance workout using free weights and motivating music. Designed for strength improvement and muscle toning.
Step Mix – A class consisting of easy to follow step routines plus high intensity and strength training combined.
TBT (Tummy, Butt and Thighs) – Targeted workout for those hard-to-tone places. The name says it all really.
Chair Yo-Lates  – 45-minute format.  Strength, stretch and core development combined in a class incorporating pilates and yoga-based moves on a chair.
Y-XFiiT – A Functional, Interval, Intensity, Training Class which can be scaled to any level of fitness.
TABATA – 20sec on 10sec off, plyometric ,strength & conditioning class.
Y Fitness Bargara
Light & Easy – As the name suggests, this class features low impact gentler exercises designed for seniors, beginners and those who are just getting back to exercise.
Breath & Balance – A class designed to improve balance, core strength & flexibility incorporating Pilates, Yoga and Tai Chi moves. 
TABATA – 20sec work, 10sec rest, plyometric, strength and conditioning class for all levels of fitness & ages.
Strength & Core – A total body conditioning class.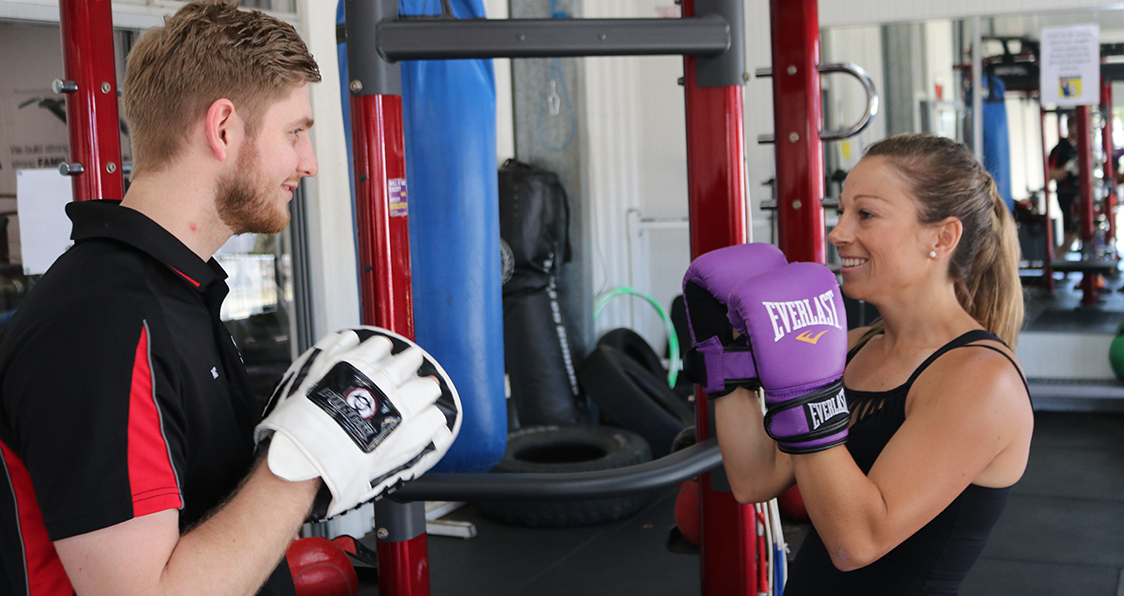 Single Session
1 x 45 mins individual:   $55
1 x 60 mins individual:   $70
Training Packs – 10 Sessions
10 x 45 mins individual:   $500
10 x 60 mins individual:   $650
All sessions are 45 mins & 60 mins
The best way to ensure you reach your goals is by having your own trainer.
Behind every success story is a great coach or mentor. Personal fitness is no different. If you want to achieve great results sooner, personal training is for you.
Y Fitness has personal trainers at both Bundaberg and Bargara. Our personal trainers all have a minimum of Certificate IV in Fitness plus the right personal touch to give you the hands-on support, individual guidance and encouragement you need.
To find out more about personal training options, speak to our friendly fitness staff who will assist you in making the right choice for you.
Health Programs
When you become a Y Fitness member, you can choose to receive a Health Consultation with a qualified staff member. We use this to design a personalised health program. Your unique program may include recommendations for specific classes, exercises, or a combination of both.
Help for Veterans
Y Fitness has special programs for military veterans to assist with your unique needs. Eligible programs can be subsidised through the Department of Veterans Affairs.
NDIS Provider
Y Fitness Bundaberg & Bargara is a registered NDIS provider. We have special programs designed to assist those living with a disability to access health and fitness and also be part of your therapy program.
Get Fit as a Family
We want to make health and fitness a fun part of your family's lifestyle so we provide discounted family memberships. 
Exercise Physiology
Provided through Michael Olesen Accredited Exercise Physiologist. 
Not included with Y Fitness membership. 
Exercise physiologists help people with a wide variety of health and musculoskeletal conditions through 'exercise as a prescription'. To find out more contact us here at the YMCA or phone Michael Olesen on 0401 769 811.
FEEL GREAT TODAY!
Become a part of the movement and discover a renewed energy!